Kide Science, a member of the Education Finland programme, is launching a new online product for families, which provides science activity guidance with videos and stories to do engaging hands-on experiments at home. The product will help families trying to cope with the closure of kindergartens and schools brought about by Covid-19.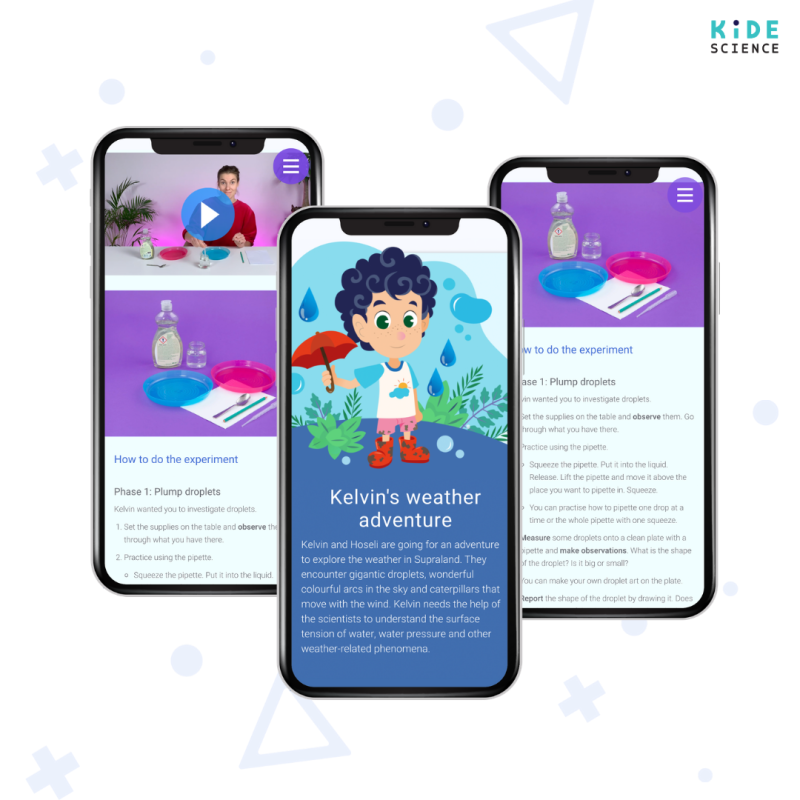 Kide Science is already supporting early childhood education widescale in Finland with cities of Helsinki, Kerava, Salo and with Finland's biggest private kindergarten chain Touhula in 188 kindergartens. Kide Science has also started cooperations with educators in many Asian countries.The new family product is launched in China with Oran Bear, which has an extensive customer network through their 70 learning centres in China.

- In China, we have seen that parents are struggling to try to balance work and homeschooling by planning daily activities but are overwhelmed with the plethora of resources being shared. We want to help them by offering quality resources with playful Finnish pedagogy, says Dongdong He, CEO of Oran Bear.

Most young kids will remember how their family home felt during the coronavirus panic more than anything specific about the virus. That is why Kide Science wants to offer happy and playful memories together for parents and their young children but not forgetting why it is essential to start science education early on.

- According to previous research, the attitudes the custodians have towards inquiry-based activities transfer to the children. When the families share positive experiences during inquiry-based activities, it may have a significant effect on a child's interest and attitude towards natural sciences in the future. These will affect learning in other areas as well, says PhD Jenni Vartiainen, researcher and founder of Kide Science.

- We are so excited about this cooperation as we both companies know that for a child to reach their full potential, we must provide a playful and engaging hands-on education to encourage their learning through discovery and enjoyment. That way, they will become motivated learners and cultivate lifelong learning skills and mindsets that prepares them for the future, says Ms Sari Hurme-Mehtälä, CEO of Kide Science.

More information:
Sari Hurme-Mehtälä | CEO of Kide Science | +358 44 5315134 | sari@kidescience.com

Kide Science helps adults support children's scientific thinking through play-based learning and storytelling, which predicts better learning outcomes in school. Kide Science applies a research-based pedagogical model from Finland for early science education with a scalable online platform which functions as an engaging "plug n' play" tool for teachers and parents.