News
01.06.2022
First Education Finland Award to Kide Science
The first Education Finland Award to recognize the best Finnish education solution for international markets was given out on Wednesday June 1st 2022. The winner of the first award is Kide Science, focusing on inquiry-based STEAM lessons with play and stories to children aged 3-8.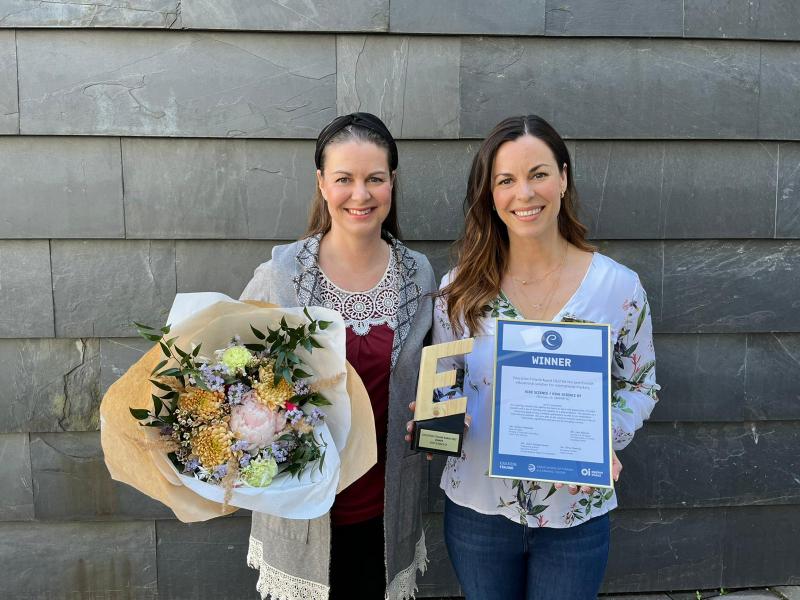 The topic of the winning solution is highly relevant, as demand for the STEAM / STEM expertise is on the rise internationally. 
- Kide Science brings out STEAM subjects in a fascinating way and speaks equally to all users. It is based on insight and a genuine joy of learning, keeping the learner throughout as an active actor. The solution sparks a desire to learn more. There is a strong pedagogical team in the background. The jury sees in Kide Science massive potential to be an impressive, significant and even world-changing solution, says State Secretary Tuomo Puumala, who acted as the chairperson of the jury.
The winner was selected from among five finalists, who were nominated in April. The other finalists in the competition included Eduten promoting mathematics learning through AI and learning analytics, HEI Schools offering early childhood education and training solutions, the digital collaboration platform Howspace as well as Seppo platform for gamified mobile learning and training. The jury emphasised that it was extremely difficult to select a winner from among a very strong set of finalists.

The criteria for the Education Finland Award included references from international business; the impact, innovativeness and scalability of the solution; the pedagogical quality and background of the solution as well as the technical quality, accessibility and support. The jury also paid attention to the business model and its ethical sustainability.

The jury consisted of Secretary of State Tuomo Puumala from the Finnish Ministry of Education and Culture as chair and as members Director General Minna Kelhä from the Finnish National Agency for Education, CEO Aija Bärlund from FIBAN, Board member Mika Ihamuotila from Marimekko, Director of International Affairs Lenita Toivakka from Chamber of Commerce as well as professor Jarmo Viteli from the University of Tampere.

The Education Finland Award was given for the first time and the competition was organized as a subcategory of the eEemeli quality competition organized by the Association of Finnish eLearning Centre and its partners. The eEemeli competition awards the best Finnish learning solutions and promotes the eLearning industry in Finland. For the Education Finland Award category, organized in co-operation between the Association of Finnish eLearning Centre, Education Finland and Oppiva Invest, the scope was expanded from digital solutions to cover all kinds of educational solutions and services that are available for international markets.

In the general eEemeli product category, focus was this year on solutions supporting well-being and inclusion. The winner in that category was Huomaa hyvä (See the good!), a solution for teaching strengths by Positive Learning, another Education Finland member.