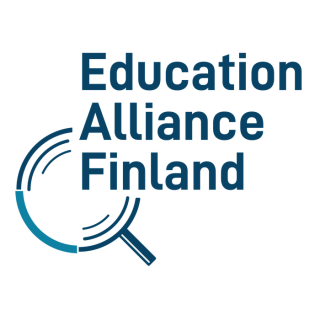 Education Alliance Finland
Educational reforms
Evaluation and quality assurance
Learning environments
Learning materials and educational technology
Education Alliance Finland provides a science-based quality standard and certification for learning solutions. EAF's evaluation method is an academically sound approach to evaluating a learning product's pedagogical design from the viewpoint of educational psychology. Through Education Alliance Finland's evaluation, you get feedback and evidence of the product's learning effectiveness. EdTech industry stakeholders around the world trust Education Alliance Finland to ensure solutions are independently certified to high-level quality standards.

Educraftor
Corporate training
Learning materials and educational technology
Educraftor is the innovation and educational development agency bringing you the evolution of education.
Using an innovator's toolkit including coaching processes, team-learning and design thinking Educraftor engages partners in international ecosystems designed to build cultures around trust and dialogue. The evolution of education represents the systematic processes needed for your organisation to successfully adapt to and ultimately lead global changes.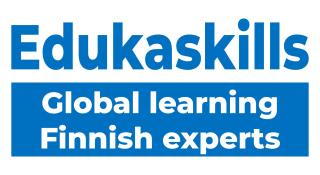 Edukaskills
Corporate training
School concepts
Teacher training and educational leadership
Working life partnerships and competence development
Edukaskills provides world class Finnish learning solutions that are accessible and value-adding for organizations, professionals and K12 education.
We aim at developing collaborative projects with educational communities around the world, wherever people invest in learning programs as a lever for sustainable development. We consider the specifics of each market in terms of culture, language, regulation and challenges.

Edusampo
Corporate training
Degrees and qualifications
Edusampo Ltd in co-operation with Saimaa Vocational School Sampo offers vocational education and training to adults and youth, training and development services to companies and other community customers. There are roughly 20 vocational qualifications and further and specialist vocational qualifications in 7 fields of vocational education and training. They also offer further training and education for personnel of different companies.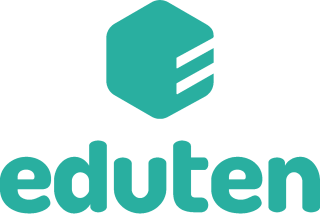 Eduten
Learning materials and educational technology
More than 13,000 teachers in 50% of Finland's schools have selected Finland Math by Eduten as their tool of choice. It is also used by over 420,000 users in 35+ other countries. Finland Math is a digital learning platform that combines Finnish pedagogical expertise with gamification AI to provide 45% more improvement learning results, teacher happiness and student motivation. It offers the best learning analytics in the world to help teachers understand students better in less time and provide school leadership with real-time data across classrooms. It is based on more than 15 years of scientific research, and it comes with a ready-made exercise library of more than 200,000 tasks for ages 6-15 in English and Spanish. The free research pilot trial includes online teacher training and a University analysis report for school management.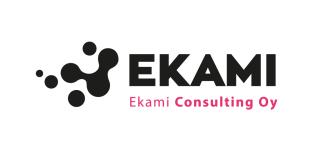 Ekami Consulting
Corporate training
Degrees and qualifications
Evaluation and quality assurance
Learning environments
Teacher training and educational leadership
Ekami Consulting offers solutions for vocational education, corporate education, vocational trainer training in simulation technology, consultancy, improving National Qualification, creating pedagogical models for on-the-job-learning and apprenticeship training, improving quality of VET, and improving labour market co-operation.
In its work Ekami relies on lifelong learning, close co-operation with the world of work, high quality - it is an ISO9001 certified company - , problem solving methods and EdTech solutions like simulation technology and mobile learning.

Elias Robot by Utelias technologies
Learning materials and educational technology
Elias Robot by Utelias technologies is a language learning app based on a voice user interface and artificial intelligence, which helps to practice languages and communication skills in a fun and engaging way.
Elias Robot allows students to learn languages by having conversations with human-like robots and smartphones. Elias Robot has been developed by teachers and the method it uses is based on scientific research. This is a revolutionary and powerful way to learn languages!

FCG International
Educational reforms
Evaluation and quality assurance
Learning environments
School concepts
Teacher training and educational leadership
FCG provides a wide range of tailored education, labour market and knowledge services as means to foster skills and innovation for inclusive growth worldwide. FCG International has implemented more than 100 large education development projects in over 50 countries. FCG's in-house architects and pedagogical experts have an outstanding record of design and development of modern learning environments. FCG provides expert services to education reform, capacity building, professional development, school and learning environment design at all levels of education from early childhood education to general, vocational and teacher education, higher education and professional development.

Finhow
Educational travel and visits
School concepts
Teacher training and educational leadership
Raise children like a Finn with Finhow.
Finhow is a Finland based company specialized in Finnish early childhood education. It bases its success on academic research, skills and experience .Finhow doesn´t sell theories or exams, but real change to everyday educational contexts. It offers a full-concept training of Finnish early childhood education, and some easier and faster ways of learning about central elements in the Finnish system. Some of the products are available through the Finhow Academy webshop.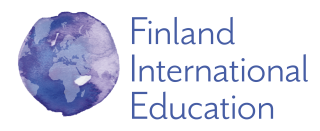 Finland International Education
Learning environments
Learning materials and educational technology
School concepts
Teacher training and educational leadership
Finland International Education (FINE) brings an Early Childhood Education and Care (ECEC) solution, which combines professional daycare and high-class education. The FINE Pedagogy is based on the values and principles of the Finnish National ECEC.