Wistec Training Oy
Corporate training
Learning environments
Learning materials and educational technology
Working life partnerships and competence development
Wistec Online enables employees to learn versatile ICT software independently, regardless the time and place. Users can test their skills and learn more.

HR receives real-time reporting, the employees ask less unnecessary questions from IT, organization becomes more productive as the personnel works faster.

Our aim: Wistec Online becomes an essential part of the infrastructure of every organization.
 

Workseed
Evaluation and quality assurance
Learning materials and educational technology
Workseed is a cloud software for enhancing pedagogy and modernizing vocational education. Workseed speeds up VET colleges and universities to deploy competency-based education model. Workseed acts as a communication channel between the educator and work life to ensure the future workforce requirements. The software has easy-to-use features for optimizing individual learning paths. Workseed offers flexible integration options with student information systems and LTI-compliant learning tools. The supported languages: Finnish, Swedish, English and Spanish.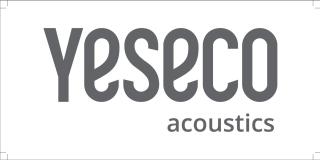 Yeseco
Noise causes stress and distracts concentration. Yeseco Acoustic's products are effective for reducing noise at school and day care. Choosing Yeseco Acoustics you can improve children's capability to concentrate, avoid negative noise impacts to children´s health, cognitive development and learning results and resist climate change. Yeseco panel's carbon footprint is negative. They are manufactured of recycled and natural fibers.