Viope Education
Learning materials and educational technology
Viope Education is a leading provider of blended learning solutions for ICT skills. The offering is focused on general ICT skills, coding and game development. The solution consists of high quality content, AI driven test/exercise modules, robust learning platform and an efficient execution model. Viope is the perfect solution to complement any curriculum or act as platform for pathway studies.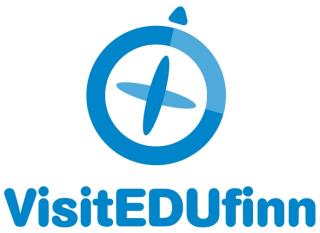 VisitEDUfinn
Educational travel and visits
Teacher training and educational leadership
VisitEDUfinn Ltd. has a wide experience in organizing inspiring school visits, study tours and educational events for principals, teachers, local authorities and other education professionals that are interested in Finnish Education. In all our programs, the key element is observing teaching in Finnish schools with the possibility to discuss with Finnish teachers and principals about their daily work, teaching methods and challenges. After the visit, we can support the changes our participants want to do at their school by putting together local workshops with Finnish teachers.

Workseed
Evaluation and quality assurance
Learning materials and educational technology
Workseed is a cloud software for enhancing pedagogy and modernizing vocational education. Workseed speeds up VET colleges and universities to deploy competency-based education model. Workseed acts as a communication channel between the educator and work life to ensure the future workforce requirements. The software has easy-to-use features for optimizing individual learning paths. Workseed offers flexible integration options with student information systems and LTI-compliant learning tools. The supported languages: Finnish, Swedish, English and Spanish.