Airport College International
Corporate training
Learning materials and educational technology
Airport College International Ltd. provides online training services for airlines, airport ground handling agents and logistics.
With the training service clients can efficiently and flexibly train their staff and maintain competences required by clients and authorities. Airport College International is a strategic partner of IATA and accredited Training Centre for ICAO/FIATA Dangerous Goods by Air Training Courses.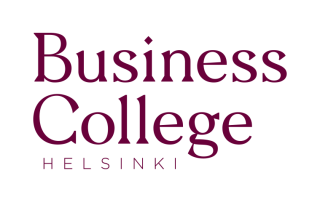 Business College Helsinki
Degrees and qualifications
Business College Helsinki (BC) provides Vocational Qualifications in Business Administration and Information and Communication Technology. BC offers further education and training for companies and organisations as well as adult learners. In addition, BC supports the development of work life via specialized services and global development projects.

Careeria
Corporate training
Degrees and qualifications
Careeria offers training that is based on the Finnish Vocational education and training curricula. Careeria is a multi disciplinary education provider offering training in 20 different fields including technical fields, social and healthcare, business (including Qualification in Business in  English), travel and tourism, restaurant and catering services among otheres. It closely cooperates with businesses and stakeholders in Finland but also has a wide network of partners abroad. Careeria can offer tailor-made solutions for your training needs.

Claned Group
Learning materials and educational technology
Claned is a digital learning solution, which is capable of measuring the current knowledge capital of personnel and comparing it to the strategic skills and competences needed in the future. Most importantly, Claned can build personalized learning paths to all employees to achieve those strategic skills effectively. It gathers data about competence development and learning automatically and in real time to be able to assess the correlation between competence development and business metrics and activities.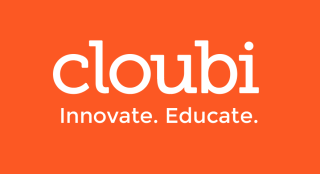 Cloubi
Learning materials and educational technology
Cloubi is educational publishers' travel guide in digital wonderland -  a technology partner dedicated to developing great digital learning experiences. The Cloubi solution combines the most sophisticated web-based authoring toolset for creating and curating digital learning content with a scalable cloud-based infrastructure for operating digital learning materials.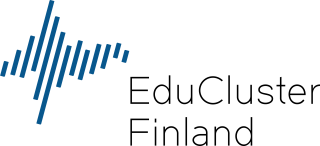 EduCluster Finland
Degrees and qualifications
Educational reforms
Educational travel and visits
Evaluation and quality assurance
School concepts
Teacher training and educational leadership
Working life partnerships and competence development
EduCluster Finland (ECF), University of Jyväskylä Group, engages in international operations pioneering expertise over the entire educational spectrum. Drawing on the experience of leading-edge Finnish and global educational organisations, ECF has been involved in 200+ international projects over the past eight years. Under the auspices of the University of Jyväskylä, it utilises know-how from a pool of over 5000 experts specialising in multi-disciplinary features of education. In relation to internationalization of higher education, languages, methodologies and enabling systemic change, ECF cooperates with experts from global leading-edge universities in different continents.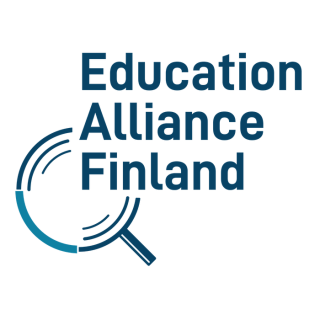 Education Alliance Finland
Educational reforms
Evaluation and quality assurance
Learning environments
Learning materials and educational technology
Education Alliance Finland provides a science-based quality standard and certification for learning solutions. EAF's evaluation method is an academically sound approach to evaluating a learning product's pedagogical design from the viewpoint of educational psychology. Through Education Alliance Finland's evaluation, you get feedback and evidence of the product's learning effectiveness. EdTech industry stakeholders around the world trust Education Alliance Finland to ensure solutions are independently certified to high-level quality standards.
Educraftor
Corporate training
Learning materials and educational technology
Educraftor is the innovation and educational development agency bringing you the evolution of education.
Using an innovator's toolkit including coaching processes, team-learning and design thinking Educraftor engages partners in international ecosystems designed to build cultures around trust and dialogue. The evolution of education represents the systematic processes needed for your organisation to successfully adapt to and ultimately lead global changes.
Edukaskills
Corporate training
School concepts
Teacher training and educational leadership
Working life partnerships and competence development
Edukaskills provides world class Finnish learning solutions that are accessible and value-adding for organizations, professionals and K12 education.
We aim at developing collaborative projects with educational communities around the world, wherever people invest in learning programs as a lever for sustainable development. We consider the specifics of each market in terms of culture, language, regulation and challenges.

Edusampo
Corporate training
Degrees and qualifications
Edusampo Ltd in co-operation with Saimaa Vocational School Sampo offers vocational education and training to adults and youth, training and development services to companies and other community customers. There are roughly 20 vocational qualifications and further and specialist vocational qualifications in 7 fields of vocational education and training. They also offer further training and education for personnel of different companies.