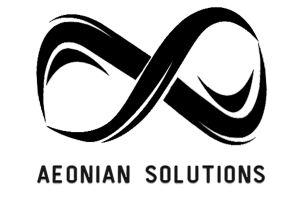 Aeonian Solutions
Corporate training
Educational reforms
Educational travel and visits
School concepts
Teacher training and educational leadership
Aeonian Solutions is making Finnish education attainable globally by helping our Finnish and international partners and customers develop their education services. 
Our services are for education institutions, EdTech companies and public sector operators. We operate on all levels of education from K12 to higher education. 
Come to us with a challenge – we got this!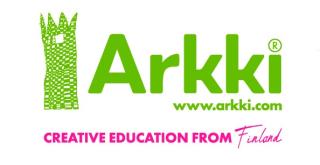 Arkki International
Learning environments
Learning materials and educational technology
Arkki's Creative Education is a long-term after-school curriculum approved by the Finnish Ministry of Education since 2008. Arkki's awarded program for 4-18-year-old integrates different STEAM subjects via architecture and design. It is delivered by licensing partners and is now in 7 countries.
In addition, Arkki offers a program for school teachers called  Creative Classroom which consists of a phenomenon-based toolkit with interdisciplinary project plans, based on the Finnish National Core Curriculum. 
Besides, Arkki offers training and workshops for professionals and conducts participation and social innovation projects.

Claned Group
Learning materials and educational technology
Claned is a digital learning solution, which is capable of measuring the current knowledge capital of personnel and comparing it to the strategic skills and competences needed in the future. Most importantly, Claned can build personalized learning paths to all employees to achieve those strategic skills effectively. It gathers data about competence development and learning automatically and in real time to be able to assess the correlation between competence development and business metrics and activities.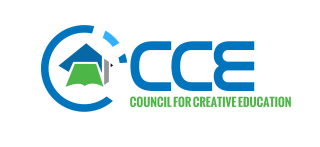 Council for Creative Education - CCE Finland
Educational travel and visits
School concepts
Teacher training and educational leadership
Council for Creative Education (CCE) Finland is a global organization  with the motto of redefining education through creativity. CCE provides tailormade teacher training and school development programs from pre-primary to higher education. The programs are based on research and expertise from Finnish universities and academia. CCE provides insights in Finnish education system as a model where creativity is integrated well in the classroom activities.
Team CCE Finland have already served customers and educators from more than 35 countries.

Educraftor
Corporate training
Learning materials and educational technology
Educraftor is the innovation and educational development agency bringing you the evolution of education.
Using an innovator's toolkit including coaching processes, team-learning and design thinking Educraftor engages partners in international ecosystems designed to build cultures around trust and dialogue. The evolution of education represents the systematic processes needed for your organisation to successfully adapt to and ultimately lead global changes.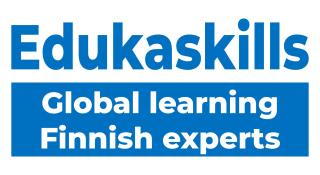 Edukaskills
Corporate training
School concepts
Teacher training and educational leadership
Working life partnerships and competence development
Edukaskills provides world class Finnish learning solutions that are accessible and value-adding for organizations, professionals and K12 education.
We aim at developing collaborative projects with educational communities around the world, wherever people invest in learning programs as a lever for sustainable development. We consider the specifics of each market in terms of culture, language, regulation and challenges.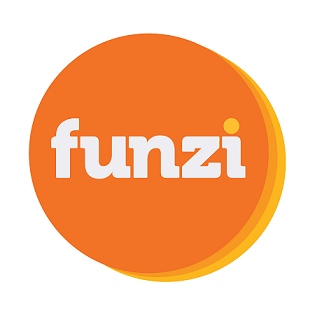 Funzi
Learning materials and educational technology
Funzi gives the world's billions of mobile users access to motivating and useful learning. An opportunity to develop skills to build a better tomorrow. High quality, relevant courses delivered with a combination of an effective pedagogy and an engaging experience.

Johtajuustaito
Teacher training and educational leadership
Great learners always win! Johtajuustaito provides programs for continuous learning and improvement with the world leading education knowledge and systems. The work is backed up by scientific research. Their services have been tested in Finland and audited by external specialists.
Johtajuustaito programs include:
1. 21st Century teacher;
2. Emotional intelligence for schools;
3. Coaching way in a school.
4. Education leadership program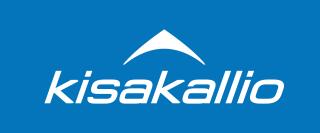 Kisakallio Sports Institute
Degrees and qualifications
Educational travel and visits
Teacher training and educational leadership
Kisakallio Sports Institute is a non-profit foundation which offers a wide variety of sports, activities, educational possibilities and excellent facilities for professional and amateur sports enthusiasts. Kisakallio Sports Institute is one of the biggest training and education centers in Finland and Europe.
For K12 it offers a Finnish PopUp School, complementary training in sports for teachers as well as movement skills training.
For Adult Education services cover vocational sport-related education and teacher/coach/instructor training.
Kisakallio also offers support to athlete dual career solutions.
LAB University of Applied Sciences
Degrees and qualifications
Educational travel and visits
Teacher training and educational leadership
LAB University of Applied Sciences offers six bachelor and two master degree programmes taught in English. In addition LAB University of Applied Sciences offers various kinds of global education services. The services include development of degree programmes, tailored further education solutions, extensive consulting and educational visits to both Lahti and Lappeenranta regions. The topics include e.g. social and health care; environmental technology; circular economy; logistics and supply chain management; service design and management; digital marketing; leadership and management; innovations; entrepreneurship; and design.