Polar Partners
Educational travel and visits
Evaluation and quality assurance
Learning environments
Learning materials and educational technology
School concepts
Polar Partners accelerates the world's transition to 21st century education  - one person, one school and one society at a time.
Polar Partners is a one stop shop for premium quality K-12 education with a proven business model. It helps clients in designing, setting up and developing schools based on Finnish education and 21st century skills ideology with its network of 2000+ Finnish pedagogical experts and partners. Polar Partners has over 20 years of experience in education development. Its first Finnish International School (FIS) was opened in Georgia in 2019, and currently more projects are on the way.

Claned Group
Learning materials and educational technology
Claned is a digital learning solution, which is capable of measuring the current knowledge capital of personnel and comparing it to the strategic skills and competences needed in the future. Most importantly, Claned can build personalized learning paths to all employees to achieve those strategic skills effectively. It gathers data about competence development and learning automatically and in real time to be able to assess the correlation between competence development and business metrics and activities.

Isku

Isku designs and furnishes environments where learning and teaching is a shared joy. The complementary facility and furniture solutions – Focus, Share,Study & Join –are a source of inspiration, learning and creating something new. This is the concept of Isku Active Learning, providing the diverse solutions for creating functionally and pedagogically versatile learning and innovation environments.
Isku design is inspired by Finnish forests, pure raw materials and environmentally friendly manufacturing methods. All Isku products comply with the strictest quality and safety requirements.

Learning Scoop
Educational travel and visits
Teacher training and educational leadership
Learning Scoop is a Finnish company working in the fields of teacher education and pedagogical leadership development. Learning Scoop offers study tours, school visits, online courses, in-service teacher training programs, educational roadshows and consultation of curriculum development and implementation. Learning Scoop has been awarded as the Best Authentic Finnish Travel Products. Their experienced experts empower teachers and education developers around the world. Learning Scoop as well runs Finland Education Shop.

Educraftor
Corporate training
Learning materials and educational technology
Educraftor is the innovation and educational development agency bringing you the evolution of education.
Using an innovator's toolkit including coaching processes, team-learning and design thinking Educraftor engages partners in international ecosystems designed to build cultures around trust and dialogue. The evolution of education represents the systematic processes needed for your organisation to successfully adapt to and ultimately lead global changes.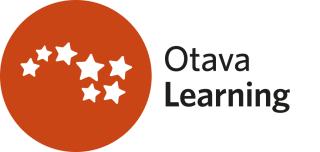 Otava
Evaluation and quality assurance
Learning materials and educational technology
Otava Publishing Company Ltd. is a major Finnish publishing house. It publishes both printed and digital educational materials for a wide range of subjects and for all levels of education. These materials have been one of the reasons behind the Finnish success in the educational field.

Otava's service business helps schools to implement the transformation of education and coaches teachers on school digitalisation.

Tutor e Institute
Corporate training
Evaluation and quality assurance
Teacher training and educational leadership
Working life partnerships and competence development
Tutor e Institute from Finland develops high-class e-learning in practice-oriented training and further training. Our mission is making the world better, safer and cleaner place to live. Our digital training gives all the people skills and competence to succeed in life and know how to act. With our digital e-Learning concepts we offer solutions at vocational level accompanying people during their lifelong learning process.
Our digital portfolio includes Career Awareness course with behavioural analyse, versatile courses in food safety and personal prosperity as well as courses in sustainability and circular economy.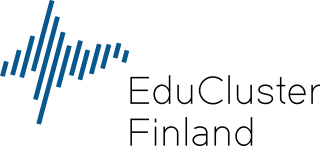 EduCluster Finland
Degrees and qualifications
Educational reforms
Educational travel and visits
Evaluation and quality assurance
School concepts
Teacher training and educational leadership
Working life partnerships and competence development
EduCluster Finland (ECF), University of Jyväskylä Group, engages in international operations pioneering expertise over the entire educational spectrum. Drawing on the experience of leading-edge Finnish and global educational organisations, ECF has been involved in 200+ international projects over the past eight years. Under the auspices of the University of Jyväskylä, it utilises know-how from a pool of over 5000 experts specialising in multi-disciplinary features of education. In relation to internationalization of higher education, languages, methodologies and enabling systemic change, ECF cooperates with experts from global leading-edge universities in different continents.

Seppo
Learning materials and educational technology
Seppo is an easy to use tool for all teachers to create and share interactive educational games. Unlike many others, Seppo is not a single game but a platform that can be used to gamify different content in schools, universities, and companies. The games can be played either onsite or online with mobile phones.
Seppo makes learning fun! Seriously.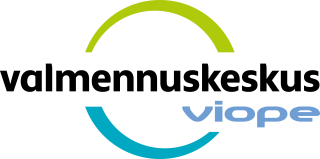 Viope Education
Degrees and qualifications
Learning environments
Learning materials and educational technology
Working life partnerships and competence development
Viope Education provides modern AI supported commissioned degree programs and pathway programs to leading universities of applied sciences in Finland. Viope also offers various short courses and broad competence development solutions for students looking for a job and professionals seeking to enhance their skills portfolio. Viope's solution is based on unique blended learning model, combining the world famous Finnish pedagogical knowhow with modern technology. Education is offered both as online and traditional teaching, helping the learners to find the best and most cost-effective solution for them.